Resources to Support
Inclusivity in the Classroom
Inclusive teaching practices require us to engage the wealth of intersecting social identities and positionalities that faculty and students bring to the classroom. Whether face-to-face or online, inclusion must not be an afterthought. Rather, it should permeate every aspect of curriculum and course design, classroom management, and assessment of teaching and learning.
Through this site, we invite you to advance your praxis, create dynamic courses, remove barriers to learning, and dismantle oppressive practices by implementing inclusive pedagogies. Explore critical diversity considerations that shape higher education in real-time, read academic articles, visit suggested websites, and watch recommended TED talks and videos.
Growing out of the Community+Values initiative, this project aims to solve complex problems, engage multiple perspectives, foster greater belonging, show compassion beyond boundaries and shape the future of our world. This is inclusive teaching at the University of Denver.
— Valentina Iturbe-LaGrave, PhD, director for inclusive teaching practices and co-lead of the Community+Values initiative
The University of Denver's Promise
The University of Denver is a community with values. As such, we are mindful of the experiences that divide and isolate communities. We also recognize that the world needs us to show up and play a leading role in determining the future of work, higher education and community in the 21st century. We are at a moment in history where, as a nation and as a higher education institution, we are called to reimagine everything. And so, we shall.
At the University of Denver (DU), we believe that understanding the key dimensions of our institution is critical for aligning our teaching with our mission and vision. We believe that our many voices make us OneDU.
This site supports DU's commitment to Inclusive Excellence, which traverses every aspect of our institutional identity and is at the heart of our mission of teaching and learning. You can learn more about our values by reading our strategic plan, DU Impact 2025. 
What we promise our students
Robust intellectual engagement through learning, scholarship and practice
A holistic education, including personal navigation skills for life and work
Creative collaboration and ethical leadership development
Deep, meaningful engagement in a diverse community
Lifelong connectedness for personal and career achievement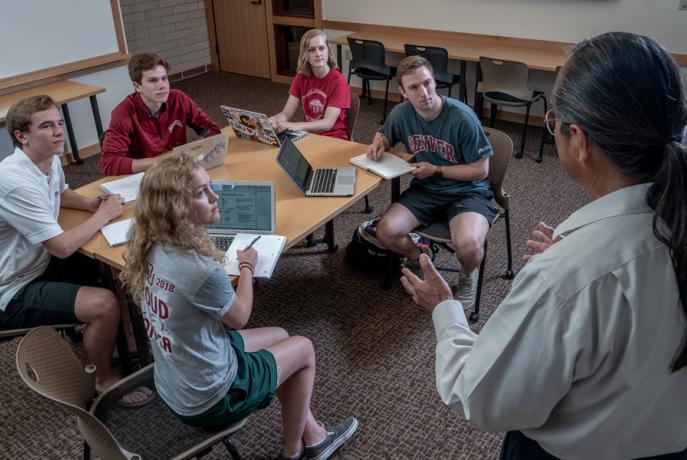 Inclusive Teaching Practices Modules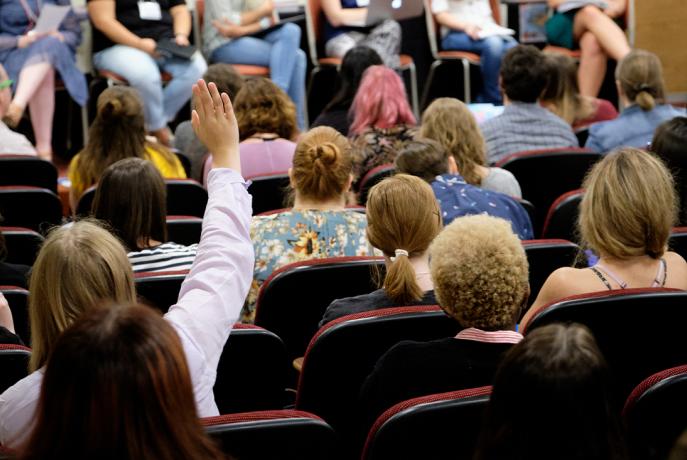 Within each module, educators can engage in in-depth exploration through carefully curated content, including:
An introduction to a critical framework
Downloadable academic articles
Guidelines for incorporating inclusive practices into your teaching
Recommended TED Talks, websites and other resources
National Center for Faculty Development and Diversity Institutional Membership
The Office of Teaching and Learning, the Office of Diversity, Equity and Inclusion (ODEI), the Office of Research and Sponsored Programs, University Academic Programs and the Office of the Provost have partnered to obtain an institutional membership with the National Center for Faculty Development and Diversity (NCFDD). Our institutional membership is funded by a two-year pilot grant from our strategic plan, DU IMPACT 2025. The NCFDD is an independent faculty-development center dedicated to supporting academics in making successful transitions throughout their careers.
NCFDD offerings
With its institutional membership, DU can offer all our faculty, postdocs and graduate students access to the following resources at no additional cost:
Weekly Monday motivator
Monthly core curriculum webinars
Monthly guest expert webinars
Multi-week courses
Dissertation success curriculum for graduate students
Private discussion forum for peer mentoring, problem solving and moderated writing challenges
Monthly accountability buddy matches
14-day writing challenges
The member library, which includes past webinar materials, referrals and reading
 
Sign up: 
To take advantage of this opportunity, activate your confidential, personal membership by completing the following steps:
Choose your institution from the drop-down menu
Select "Activate My Membership"
Complete the registration form using your institutional email address (i.e. @du.edu). Please note you are required to enter a discipline and not all disciplines are included so just choose a discipline closest to yours. This does not impact what you get as part of your membership.
Go to your institution email to find a confirmation email.
Click "Activate Account" in the confirmation email.
Please be sure to keep up with communications from the Office of Teaching and Learning, as we offer special programming led by NCFDD leaders on our campus. We also encourage you to take advantage of the resources available through the NCFDD. If you have any technical questions, please email NCFDD directly.