The Latinx Center serves as a convener on topics that matter most to our community. We hope you'll join us in connection and learning.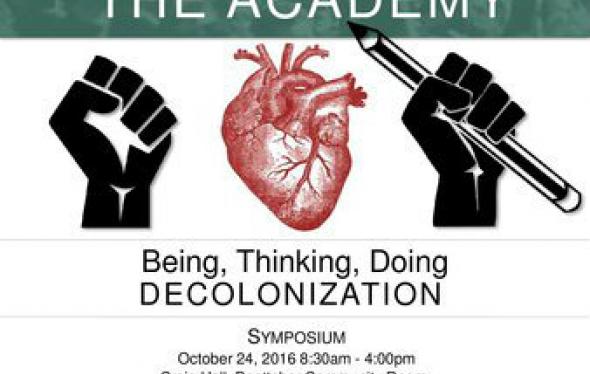 October 24, 2016
STUDENT AND FACULTY SYMPOSIUM: OCCUPYING THE ACADEMY: BEING, THINKING, AND DOING DECOLONIZATION
The University of Denver Latino Center for Community Engagement and Scholarship (DULCCES) and the University of Waikato Te Kotahi Research Institute hosted a student and faculty symposium on October 24, 2016. "Occupying the Academy: Being, Thinking, and Doing Decolonization" was a full day symposium seeking to share knowledge investigating ways that Indigenous/Latino cosmology and espistemology, as well as critical resistive and de-colonial praxis informs our work. We invited submissions from faculty and graduate students to share their works in the form of papers, posters, panels, and creative works (e.g. visual art, poetry, performance) in the following areas: Indigenous, Latino, and/or Critical Race theory, epistemology, and praxis.
Following the symposium a reception was held with special keynote addresses by renowned Maori Scholars, Dr. Leonie Pihama and Dr. Linda Tuhiwai Smith.

Start Date

End Date
Sorry, there are no scheduled events this month or for the provided criteria above.