For the 2021-2022 academic year, IRISE has partnered with the Estlow Center to present a series of events and opportunities for students and faculty to engage in discussions on racial institutional justice, mass criminalization / incarceration, and policing with community activists, scholars, and policymakers.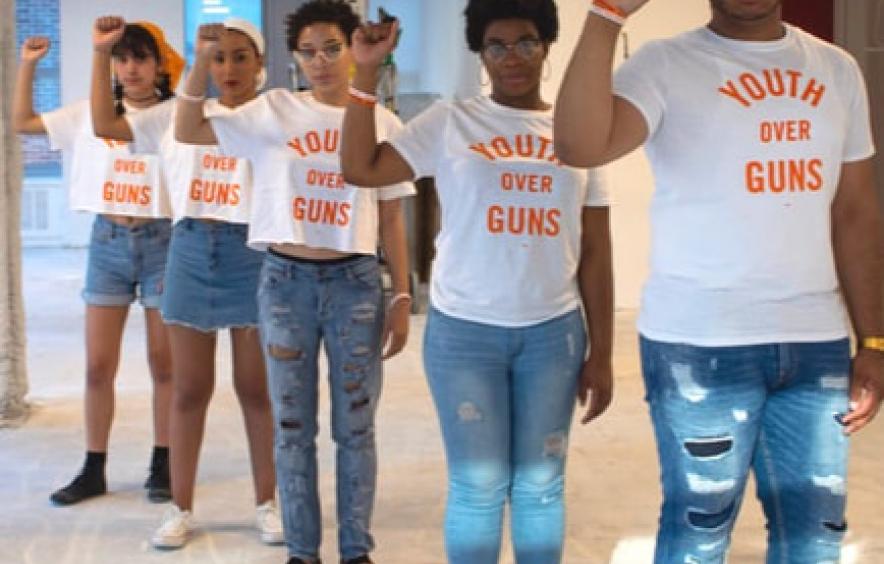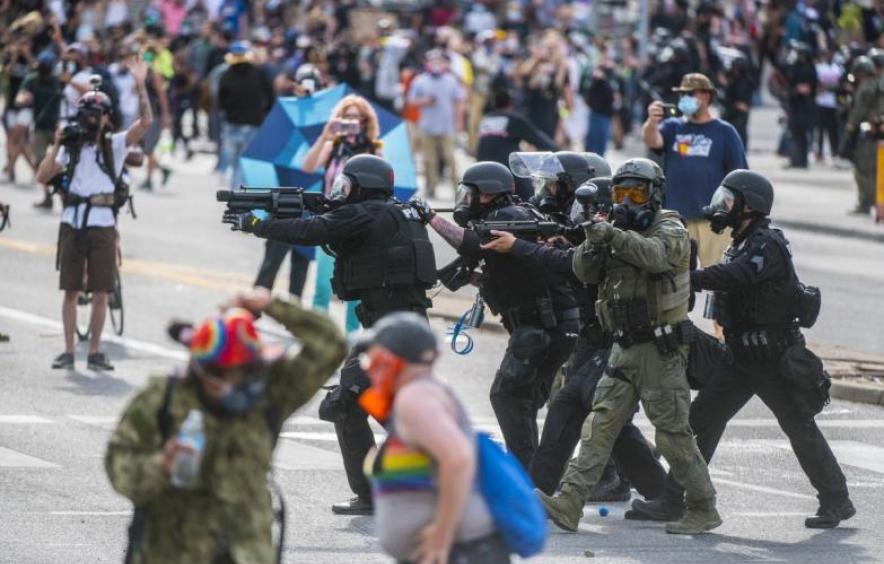 Panel Discussion and Book Signing
The IRISE Kickoff will open with a reception and meet and greet for student affinity groups and local racial justice activist organizations.  The panel discussion will feature Julian Rubinstein, Visiting Faculty and author of The Holly, Jim Freeman of the Social Movement Support Lab and author of Rich Thanks to Racism, and Andrea Gonzales, Shaina Harrison and Frank Teah of New Yorkers Against Gun Violence.  Discussion will be led and moderated by IRISE Community Scholar Hasira "Soul" Ashemu of the the Righteous Rage Institute.  
Event Recording:  https://www.youtube.com/watch?v=uQX_HO71R2Y
Institutional Justice Series Speakers
Andrea Gonzales
Andrea Alejandra Gonzales (They/She) is a 20-year-old Queer Mestiza advocate and organizer for marginalized youth. Organizing at the intersection of racial justice, gender justice, educational justice, and abolition since the age of 15, Andrea has always been focused on empowering, educating, and liberating her community from oppressive systems by any means necessary.
Andrea is currently the Education Specialist at New Yorkers Against Gun Violence (NYAGV) and an instructor in NYAGV's school program, REACTION. They have organized with Youth Over Guns as the Director of Operations from 2018 to 2021. Outside of gun violence prevention organizations, Andrea is a community educator and has led workshops across the country about anti-capitalism, community and coalition organizing, and gun violence. They are a rising senior at the City University of New York (CUNY) working towards a degree in Social Justice and Child Advocacy through the CUNY BA program. Andrea has been featured in books such as Rise: How Empowering Women Elevates Us All and Youth to Power as well as publications like Refinery29 and the New Yorker. She was mostly recently featured as Teen Vogue's 21 under 21 in 2020 and a GLAAD's 20 under 20 honoree in 2021. Andrea is based on Lenape Land, also known as New York City.
Shaina Harrison
Shaina Harrison, Director of Education, has designed, developed, and led NYAGV Education Fund's anti-gun violence program for youth (the ReACTION Youth Education Program) since it was first launched   in 2001. Since then, she has taught ReACTION to over 5,000 students, engaged youth and communities across New York City and throughout New York State, trained new facilitators within the NYC Crisis Management System, influenced a generation of anti-gun-violence advocates, and emerged as a widely recognized and respected movement leader. Shaina's strong connection to underserved communities of color and her talent for engaging with youth has made her a sought-after speaker and a highly effective classroom presence. Prior to working at the NYAGV Ed Fund, Shaina was a certified mediator working with the Crown Heights Mediation Center (now called Neighbors In action). She was also a crisis intervener and Youth Court coordinator with the Murry Bergtraum High School and Red Hook Community Justice Center. Shaina holds a B.A. from John Jay College of Criminal Justice. This work has brought her to be featured in The New Yorker, CNN, New York Times, Bet, and People Magazine
Julian Rubinstein
Julian Rubinstein is an award-winning journalist, author and producer. His new non-fiction book, The Holly: Five Bullets, One Gun and the Struggle to Save an American Neighborhood, was published by Farrar, Straus and Giroux in May 2021. According to the Los Angeles Review of Books, "Rubinstein… illuminates the dynamics that help explain the Black rage that has spilled into American streets over the past two years… It's an important read." Writing in Shondaland Scott Neumeyer wrote, "The Holly is a triumphant achievement that fully brings the iceberg of criminal justice issues to the surface and exposes it for all to see. Not only is it one of the most important nonfiction books to be published in recent years, but it should be essential reading for anyone who wants to understand the extent to which this country's criminal justice system is currently broken."
The book received starred reviews from Publishers Weekly, Kirkus and Booklist, which called it "a shattering piece of investigative journalism about street gangs, race relations and law enforcement." See the Reviews section for more.
Julian's first non-fiction book, Ballad of the Whiskey Robber, was called "an instant classic" by Canada's Globe and Mail. The book was a finalist for the Edgar Allan Poe Award for Best Fact Crime Book and was a New York Times "Editors' Choice." His longform magazine work has appeared in the New Yorker, the New York Times Magazine, Rolling Stone, Sports Illustrated, Travel + Leisure and others. His journalism has been cited and collected in numerous anthologies, including Best American Essays, Best American Crime Writing, Best American Science and Nature Writing and twice in Best American Sports Writing. He lives in Denver, and is currently a Visiting Professor of the Practice of Documentary Journalism at the University of Denver. Visit Julian's website.
Frank Teah
Frank Teah is currently the Program Director of New Yorkers against Gun violence. He works on a small team tasked with adding to and implementing a gun violence prevention curriculum named REACTION throughout the many schools that NYAGV partners with across New York City.
Raised by immigrant parents who fled the civil war in Liberia, he has always been in analyzing and uncovering the root cause behind many issues in our society. Prior to NYAGV, Frank taught a human rights course through the organization Global Kids. This class taught students about the importance of community, activism, and advocacy through Global Education. His time as an educator with Global Kids has taken him to Japan, Costa Rica, Columbia, Jamaica, and Panama to show his students that our communities extend further than our neighborhoods. 
Frank's goal was to equip all of his students with a keen understanding of how power dynamics shape people's experiences everywhere and how they could use their knowledge and voices to help advocate for themselves and others. Frank hopes to provide all the young people he interacts with learning experiences that are culturally relevant/responsive and catered to maximizing their potential. Some of his efforts have been highlighted in the New Yorker.
Hasira "Soul" Ashemu
Hasira "Soul" Ashemu; born and raised in Northeast Denver, an East Angel graduate, receiving his college degree from the HBCU Howard University and later traveling the world where he would spend a decade of his life living in Africa raising his family in Ghana. Married to his African Queen Dawnyle Ashemu, he is known as Baba to four intellectually brilliant, artistic and humorous children; Maaja, Aingkhu, Chayse and Saari (with the oldest two enrolled in college). Hasira is a prolific writer, speaker, facilitator, communications professional who has been using his talents, experience and skills to create and support stimulating, engaging and innovative community initiatives that usher in social change. In addition, he has worked in the non-profit and governmental sectors in the United States and five African nations.
Known as "H-Soul" by his harshest critics and beloved community; Hasira is a Community Organizer dedicated to the pursuit for social, equity, and education justice for society's most vulnerable children; Black, Brown, Indigenous, Special Needs and those living in poverty. Hasira "Soul" Ashemu is the founder and executive director/co-director of two grassroots organizations; #BreakingOurChains and #OurVoiceOurSchools respectively. Both organizations originated in Colorado and have built strong local and national platforms. The quote that pumps revolution through his veins and social justice in and out of his lungs is derived from Assata Shakur, "It is our duty to fight for our freedom. It is our duty to win. We must love each other and support each other. We have nothing to lose but our chains."
Hasira "Soul" Ashemu is the founder and chief visionary officer for Righteous Rage Institute. 
Jim Freeman
Jim Freeman is a civil rights lawyer and author who works with communities of color across the US to address issues of systemic racism and create positive social change. He has supported dozens of grassroots-led efforts to end mass criminalization and incarceration, achieve education equity, dismantle the school-to-prison pipeline, protect immigrants' rights, and create a more inclusive and participatory democracy.
Freeman directs the Social Movement Support Lab, which provides multidisciplinary assistance to communities fighting for racial justice. He was formerly a Senior Attorney at Advancement Project, a national civil rights organization, where he directed the Ending the Schoolhouse-to-Jailhouse Track project. He served under President Obama as a Commissioner on the White House Initiative on Educational Excellence for African Americans. Freeman is a graduate of the University of Notre Dame and Harvard Law School, and was an editor on the Harvard Law Review. He is a former Skadden Fellow, clerked for Judge James R. Browning on the Ninth Circuit U.S. Court of Appeals, and has been an Adjunct Professor of Law at Georgetown University Law Center and the University of Denver Sturm College of Law.
The Holly: Five Bullets, One Gun, and the Struggle to Save an American Neighborhood
"If you, like others, have wondered about the connections between the end of the civil rights/Black Power movements and the onset of America's gang war, or whether activists who oppose gentrification and racist policies are the targets of informants, this book is mandatory reading. My father, the head of the Denver Black Panthers, was persecuted for his advocacy in his time in a way not unlike the way Terrance Roberts is now, with deadly consequences. The Holly is a decades-long crime thriller straight outta the shadows of invisible Denver, an unforgettable tale you won't hear in the mainstream media and a riveting wake-up call to activists, community organizers, and criminal justice advocates."
H-Soul Ashemu, Denver community activist and Chief Visionary Officer for the Righteous Rage Institute and Power of Soul Ltd.
Full documentary produced by Julian Rubinstein and Hasira "Soul" Ashemu will be screened at the University of Denver this spring as part of the Institutional Justice series.   
Social Movement Support Lab
Led by Jim Freeman, The Social Movement Support Lab operates through teams of students, faculty, staff, and alums that engage deeply with grassroots partners and provide them with a wide array of research, organizing, policy, legal, and communications support. Thus, students receive rich experiential learning opportunities and faculty, staff, and alums are able to apply their expertise in support of some of the most exciting and cutting-edge racial justice movements being led by communities of color from across Colorado and the U.S., including efforts to:
· Shrink the mass criminalization and incarceration systems
· Dismantle the school-to-prison pipeline
· Remedy the over-investment in the criminal justice and immigration enforcement systems and the under-investment in education, public health, and community well-being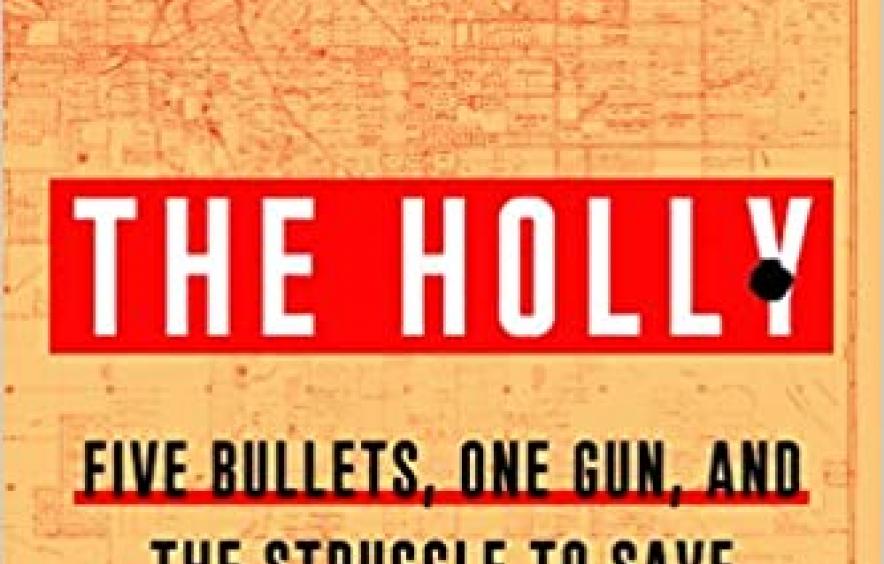 Action Book Club (ABC)
Featured Book 2021-2022: The Holly
The ABC Book Club was originated by Dean Karen Riley of Morgridge College of Education (MCE) as she committed to providing all incoming and current MCE students with an e-book or audio book of How to Be An Antiracist by Ibram X. Kendi, to foster reflection, dialogue, and antiracist action. MCE faculty and staff read the book over the summer, and during the fall all MCE community members were invited to participate in weekly Action Book Clubs led by trained volunteer facilitators (student, faculty and staff dyads).  The ABC Book Club committee led by Katie Gottlieb and comprising students and faculty developed a detailed 10-week curriculum along with weekly communications and have selected The Holly as the focus for the 2021-2022 academic year.  More info on the ABC Book Club and how to participate can be found here.  
RAGE Podcast Institutional Justice Series