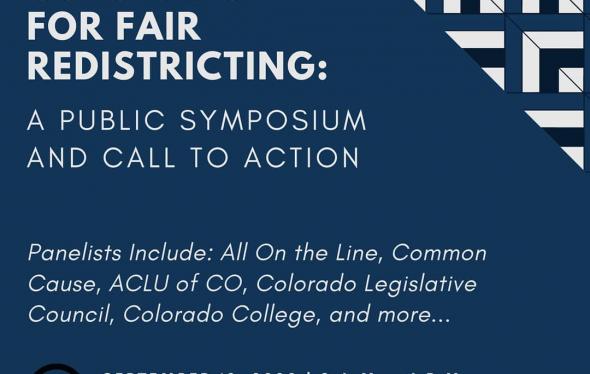 September 19, 2020
Connecting Colorado for Fair Redistricting
Co-hosted by IRISE, Colorado College and the League of Women Voters, this full day event will feature a series of panels addressing Colorado's redistricting process and how community organizations and the public can participate.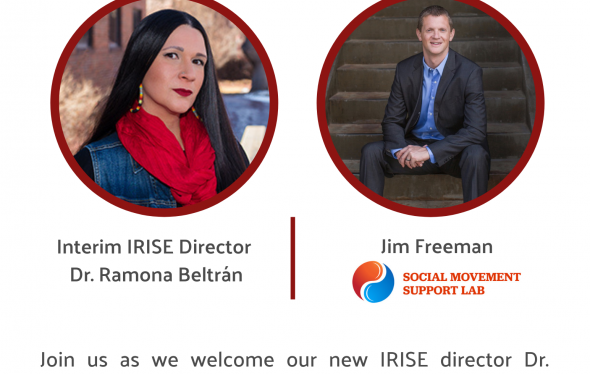 September 18, 2020
IRISE Virtual Kickoff!
Join us in welcoming our new family members and learn how to engage in our work this year!
12-1:30pm MST
https://udenver.zoom.us/j/91263970231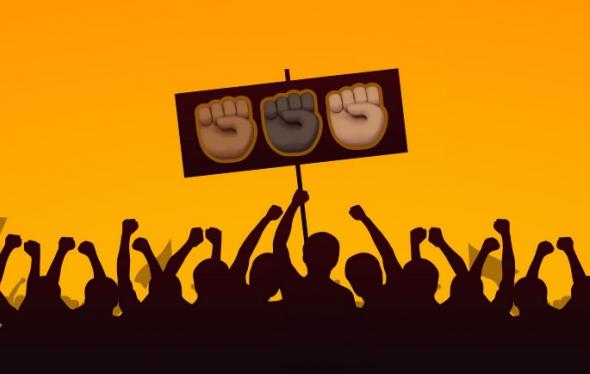 August 6, 2020
"Fighting racism: Building coalition among racial minorities"


New piece by IRISE Affiliate Faculty Haider Khan !
"The protests in the wake of George Floyd's murder by four Minneapolis Police officers rightfully reflected waves of anger and activism in the United States and beyond. The atrocious incident in Kenosha, Wisconsin this week where a white police officer shot Jacob Blake, an unarmed African-American man, 7 times in front of his kids, proves that the heartbreaking assertion of "I can't breathe, officer!" was not just the plea of Floyd to survive. These words also symbolize historical demands of the black people to be treated fairly and equally in the United States."
PC:  https://blog.emojipedia.org/emojis-of-blacklivesmatter/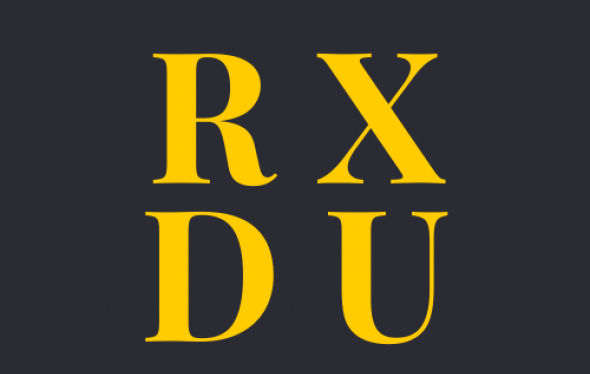 April 10, 2020
Introducing Remember X
The Remember X Project is a testimony of student demands and resilience in the face of exclusion, hate, and oppression at the University of Denver. Envisioned and created by undergraduate and graduate students with the support of faculty and staff, this project aims to transform DU's culture to one of sustained inclusivity that honors both the experiences and voices of all community members.

Visit Remember X on Instagram !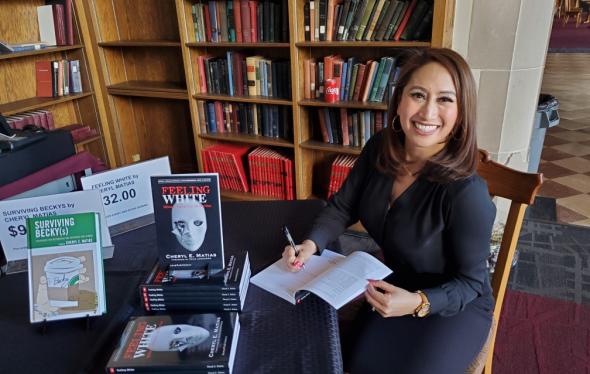 April 1, 2020
IRISE Scholar Dr. Cheryl Matias Receives AERA Award
Dr. Cheryl E. Matias, has been selected as the 2020 recipient of the American Education Research Association's (AERA) Division K Mid-Career Scholar Award.
The Mid-Career award honors an outstanding researcher in the second stage of their research career. It recognizes scholars who have established a significant and robust program of research that advances knowledge about teaching or teacher education; advances equity in schooling or teacher education practices; shows innovation and rigor in methodology, and demonstrates contribution to the well-being of students, teacher candidates, teachers, and teacher educators. Dr. Matias' work rose to the top in a competitive group of very strong nominations.
Dr. Matias' selection reflects the significance and innovation of her scholarship, as articulated in her letters of nomination and support. One letter writer described Dr. Matias' use of Critical Race Theory and Critical Whiteness studies to explore the emotional dimensions of Whiteness as "ground-breaking." Another letter writer recognized Dr. Matias' work for "deftly travers(ing) empirical scholarship, first person accounts and counternarratives" to offer examplars of how teachers can enact anti-racist pedagogies. Additionally, the letter writers recognized Dr. Matias' remarkable productivity, partnerships with urban schools, and mentoring of doctoral students. Dr. Matias has clearly become a leading voice in racially just teacher education.
The awards are typically announced at the annual AERA meeting. Because the meeting will not be held this year, Dr. Matias will be celebrated next year's annual meeting.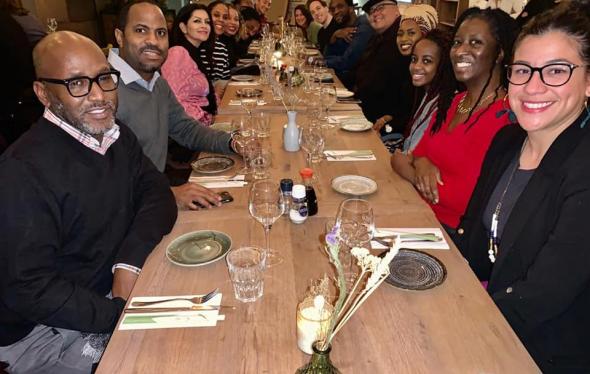 April 7, 2020
January 2020 Racial Equity Summit in Amsterdam


The Racial Equity Summit, an international gathering of scholar-practitioners and policymakers was hosted in the Netherlands in January 2020 in efforts to establish a global strategy to advance racial equity in higher education. The first Racial Equity Summit was a collaboration between the DU's Interdisciplinary Research Institute for InEquality (IRISE) at the University of Denver, ECHO (Center for Diversity Policy in the Netherlands),  VRIE University, Hague University of Applied Sciences, and The Ohio State University. The Summit was convened by Dr. Frank Tuitt, professor of higher education at the University of Denver, and Mary Tupan-Wenno, executive director of ECHO.  Participants at the Summit included IRISE Postdoctoral Fellow, Dr. Johnny Ramirez, Dr. Maria Salazar from Morgridge College of Education, graduate student Kahlea Hunt-Kabir and Morgridge College of Education Alum, Dr. Raquel Wright-Mair.  They, along with their  fellow co-participants, co-authored an essay based on their experience at the summit  considering the "ways that racial equity can reshape our relationships to higher education, research and praxis, as well as to each other, our students, and our communities."  Check out their call to Higher Education in Diverse:  Issues in Education below.  
Stay tuned for full blog post coming soon...
Courses Taught By IRISE Post Docs

Hip Hop As Medicine
Critical Race & Ethnic Studies
Spring 2020
Fridays: 12:00 - 3:40 pm
This course introduces the economic, ideological, and cultural roles of media in our society and racial hegemony. Students will have the opportunity of participating in a community-engagement project focused on hip-hop with youth from the Gang Rescue and Support Project (GRASP).
Sign Up For Class

Women Writing Resistance
GWST 2700-2
Spring 2020
Monday & Wednesdays: 2:00 - 3:50 pm
Poets, bloggers, novelists, reporters, mothers, daughters, activists, survivors; Women have always written our resistance to systems and structures that would relegate us to second-class status. 
In this class, we will read, discuss, and analyze resistance writing by women from late 20th and early 21st centuries. We will also write our own narratives of resistance. 
Sign Up For Class

Critical Latinx Indigeneities & Higher Education
Indigenous Latinx (IL) children and youth are a growing population that has often been rendered invisible in U.S. Schools. These Indigenous children and youth are often subsumed within the "Latina/o/x" and/or "Hispanic" category that homogenizes what it means to be "Latinx" or Latin American. Such homogenization, which is a continuation of colonial projects, erases Indigenous peoples' backgrounds and identities while creating dominant radicalized and linguistic categories (e.g., "white", "Latina/o/x", "Hispanic"). An outcome of this homogenization is the reproduction of inequitable power dynamics.
In this doctoral seminar, we will examine the intersections of Latix Indigeneities and Higher Education to better understand how Indigenous Latinx communities define and constitute Indigeneity across multiple and overlapping colonialities and racial geographies, and, especially, how these experiences overlap with and shape their educational experiences.
Sign Up For Class