The IRISE community works to advance equity and justice with community-based research and initiatives across our city and state. We are uniquely positioned to make an impact both in academia and in community, serving as a bridge between two worlds that often do not interact meaningfully. Below you will find a selection of our recent work that is making an impact.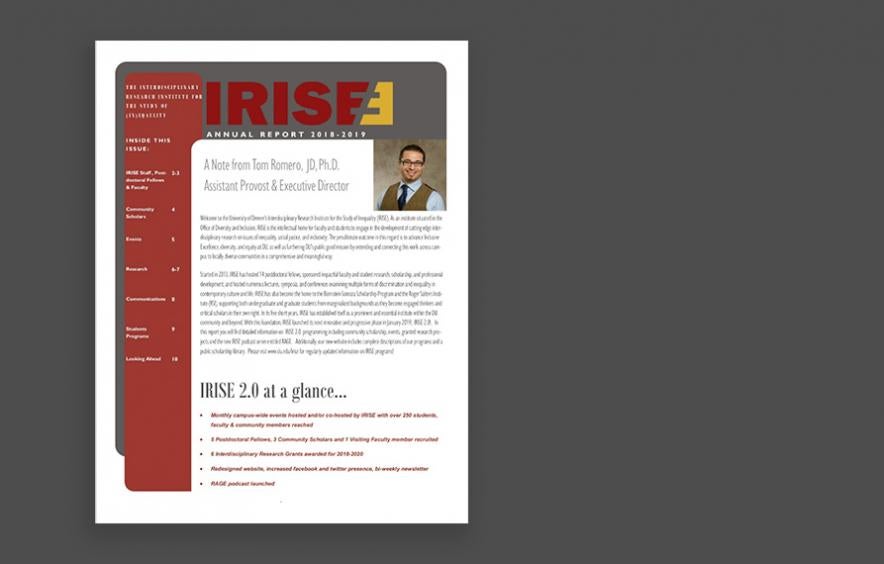 IRISE in Review
Take a look at our annual report, which spotlights the work of our postdoctoral fellows, community scholars and IRISE faculty. We feature our IRISE research grants, events, student programs and lift up the work of our visiting faculty. 
Our postdoctoral fellows are publishing research which is shaping the field of diversity, equity and inclusion across sectors. 
The Cost of Vicarious Trauma, Microaggressions and Emotional Labor for Black Administrators and Faculty Engaging in Race Work at Traditionally White Institutions
by Dr. Myntha Anthym and Dr. Frank Tuitt
International Journal of Qualitative Studies in Education
---
Lessons for My Hijo and Other Children of Indigenous Immigrants
by Dr. David Barillas-Chon
InterActions: UCLA Journal of Education and Information Studies
---
Racial Formation and Gentrification in Latino Los Angeles 
by Dr. Alfredo Huante
Oxford Academic