Our Mission
IRISE is designed to provide opportunities and support for faculty and students to engage in the development of cutting edge interdisciplinary research on issues of inequality, social justice, and inclusivity  through community engaged projects in health and education.  
We develop, support, and implement academic programs and activities that promote the advancement of historically underrepresented populations at DU.
Not Everything that is faced can be changed, but nothing can be changed until it is faced.

James Baldwin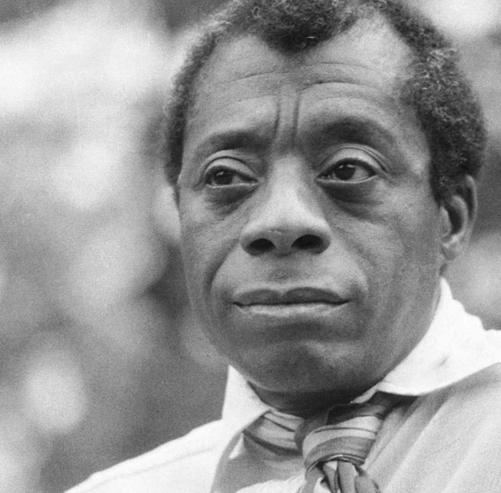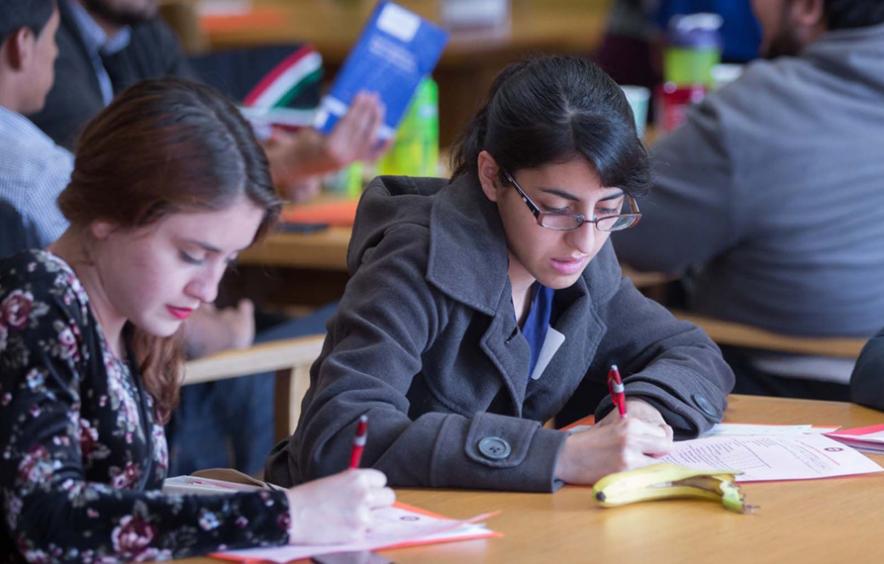 Our History
The Interdisciplinary Research Institute for the Study of (In)Equality (IRISE) was established in 2013 by the University of Denver to serve as an incubator for faculty and students to engage in the development of cutting edge interdisciplinary research on issues of inequality, social justice, and inclusivity.   Since then, IRISE has trained numerous postdoctoral fellows, sponsored impactful faculty and student research, scholarship, and professional development, and hosted numerous visiting scholars, lectures, symposia, and conferences examining multiple forms of discrimination and inequality in contemporary culture and life.  IRISE also supports both undergraduate and graduate students from marginalized backgrounds in programs that help them to become engaged thinkers and critical scholars in their own right.  In a short amount of time, IRISE has established itself as a prominent and essential institute within the DU community and beyond.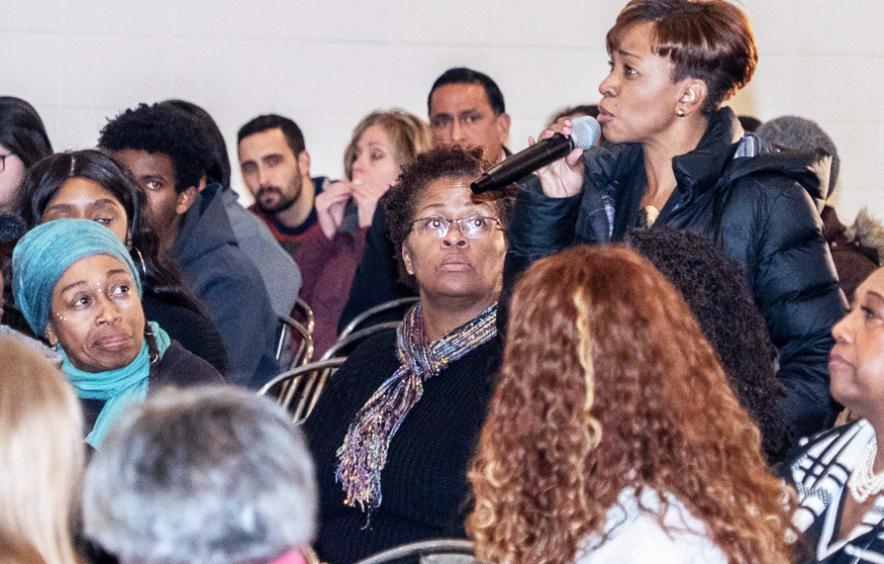 Our Current Praxis
Beginning in the Fall Quarter of the 2017-2018 Academic Year, IRISE engaged with faculty, department chairs, on-campus institutes and centers, and off-campus partners toward identifying how its resources would be directed. In the Fall of 2017, IRISE conducted a series of focus groups with DU faculty and staff whose research and expertise connected with IRISE's initiatives. A guiding question for each focus group was "how could IRISE best direct its resources and priorities to meet its mission and align its work with that of DU Impact 2025. What emerged from these conversations was a recognition that DU could play a leading role in responding to issues of racial inequity, documented most prominently by the Rocky Mountain Public Broadcast Station (RMPBS) in its award winning Losing Ground report. 
IRISE is an effort to respond directly to many of the issues identified in the Rocky Mountain PBS Losing Ground Report. Our new initiative seeks to make IRISE a community-centered fulcrum that amplifies campus expertise, marshals interdisciplinary campus resources, and creates meaningful pathways for DU to partner with non-DU leaders and organizations to challenge systems and structures that lead to racial and social inequities. IRISE therefore seeks to equip our campus to partner with community agencies and historically marginalized groups and individuals in the collaborative production and application of knowledge leading to greater community inclusion.
IRISE ultimately expands the university's ability to work at the racial and political borderlands between and within historically marginalized communities to effectuate meaningful social inclusion.
Who We Are
True to its interdisciplinary mission, IRISE has pulled together a group of scholar-activists from multiple disciplines in and outside of DU to be engaged in all aspects of our work.  These thought leaders bring distinct, valuable and critical visions of research, teaching, and service that enhance and contribute to the our understanding of (in)equality.
Myntha Anythm

Myntha Anthym holds a PhD in Research Methods and Statistics (University of Denver, 2018) and a Master's of Library and Information Science (University of Denver, 2008). Her epistemological grounding is in Critical Race Theory and Black Feminist Thought, with a methodological commitment to critical arts-based inquiry in its myriad forms. She is a storyteller and a statistician, a poet, scholar, and activist. She has been a volunteer at Denver's Curious Theatre Company; a board member on the Denver-based Art from Ashes youth poetry program; and a volunteer with Colorado Canine Rescue. She is active in the Denver poetry community.

David Barillas Chon, PhD

David's life experiences as Maya and an undocumented immigrant in the U.S. have deeply affected his research focus, teaching, and political commitments. His research addresses educational issues related to the context of Latinxs, indigenous people, coloniality and immigration. In particular, David's research consists of qualitative studies focusing on the schooling and educational experiences of indigenous and immigrant youth from Latin America. He relies on a cross-disciplinary approach grounded in decoloniality/decolonialism, Indigeneity, Critical Theory, Chicana Feminist Theories and Immigration to understand and contextualize the experiences of Indigenous Immigrant youth in U.S. schools

Alfredo Huante, PhD

Alfredo's dissertation is a mixed method, qualitative study on neighborhood change in the Los Angeles neighborhood of Boyle Heights. Drawing from archival, ethnographic, and interview data, Alfredo advances a theory of gentrification as a racial project by examining the ways public debates and discussions of gentrification restructures the barrio's colorline. Alfredo also holds a Masters in Urban Planning and a Bachelors in International Development Studies from the University of California Los Angeles.
Johnny C. Ramirez, PhD

Johnny received his PhD in Education with a specialization in race and ethnic studies at UCLA Graduate School of Education and a Master of Arts in Chicanx Studies at California State University, Northridge. His research interests span the areas of Chicanx-Latinx school pushout, youth resistance, Positive Youth Development (PYD) and Critical Race Theory (CRT)/Latina/o Critical Race Theory (LatCrit) in Education. His passion for community-engaged research and critical pedagogical approaches derive from his personal experience as a low-income Chicano pushout, first-generation community college transfer student who had a transformative experience when introduced to Chicanx Studies and student activism.

Denisse Solis

Denisse Solis is a Residency librarian. She will rotate through various library departments her first year before selecting a home department and partner with the Interdisciplinary Research Institute for the Study of (IN)Equality (IRISE) on specific projects. She holds a Master's of Library and Information Science from Kent State University and holds several committee appointments in professional organizations such as the American Library Association (ALA) and REFORMA: The National Association to Promote Library and Information Services to Latinos and the Spanish-Speaking to support equity, diversity, and inclusion. She is also an editorial board member for the open access journal, In the Library with the Lead Pipe. Her work focuses on linguistic diversity and equity, diversity, and inclusion (EDI) issues in librarianship stemming from personal and professional experiences as a Spanish speaker, first generation college student, and first generation American of Nicaraguan descent.

Cheri Colter, PhD

Cheri holds a PhD in Public Policy and Political Economy from the University of Texas, Dallas. Her dissertation work, quantitative and qualitative, analyzed the effect of neighborhood environment on academic outcomes in an area of concentrated poverty in south Dallas as part of a larger National Science Foundation funded quasi-experimental study. Following dissertation completion, Cheri led a successful advocacy campaign funded by the American Heart Association to address the food desert crisis in south Dallas. As the Administrative Post-Doctoral Fellow for IRISE, Cheri will work towards further development of IRISE 2.0 including the expansion of research resources and community outreach. Her research focus is neighborhood effects in health and education and urban policy analysis. Cheri also holds an MA from the Korbel School of International Studies in Global Finance, Trade and Economic Integration.
Hasira "Soul" Ashemu

Hasira "Soul" Ashemu; born and raised in Northeast Denver, an East Angel graduate, receiving his college degree from the HBCU Howard University and later traveling the world where he would spend a decade of his life living in Africa raising his family in Ghana. Married to his African Queen Dawnyle Ashemu, he is known as Baba to four intellectually brilliant, artistic and humorous children; Maaja, Aingkhu, Chayse and Saari (with the oldest two enrolled in college). Hasira is a prolific writer, speaker, facilitator, communications professional who has been using his talents, experience and skills to create and support stimulating, engaging and innovative community initiatives that usher in social change. In addition, he has worked in the non-profit and governmental sectors in the United States and five African nations.

Known as "H-Soul" by his harshest critics and beloved community; Hasira is a Community Organizer dedicated to the pursuit for social, equity, and education justice for society's most vulnerable children; Black, Brown, Indigenous, Special Needs and those living in poverty. Hasira "Soul" Ashemu is the founder and executive director/co-director of two grassroots organizations; #BreakingOurChains and #OurVoiceOurSchools respectively. Both organizations originated in Colorado and have built strong local and national platforms. The quote that pumps revolution through his veins and social justice in and out of his lungs is derived from Assata Shakur, "It is our duty to fight for our freedom. It is our duty to win. We must love each other and support each other. We have nothing to lose but our chains."

Daniel Kim, PhD

Daniel Kim is a social justice organizer and advocate based in the Denver area. He has served as the Director of Youth Organizing at Padres & Jóvenes Unidos, a grassroots educational justice & immigrant rights organization in Denver, where he led Padres' landmark campaign to End the School-to-Jail Track, taking on the racist push-out and criminalization of youth of color in Colorado's public schools and implementing restorative justice. Daniel was trained as an organizer by the Labor/Community Strategy Center. He has been a movement organizer for more than 18 years, organizing in schools and neighborhoods, on college campuses, and on the buses of Los Angeles to build the power of working-class communities of color to transform society. From 2002-2008 he was a faculty member of the English Department at the University of Colorado, Boulder. He recently served as Chief of Staff for the Division of Student Equity & Opportunity in Denver Public Schools, one of the largest central administration divisions, which houses Special Education, Gifted & Talented Education, School Psychological and Social Work Services, and School Nursing Services. He has two children in Denver Public Schools.
Steven Yazzie

Steven J. Yazzie (Navajo) is a multi-discipline artist working with video, painting, sculpture and installation environments. His professional career spans a long exhibition list of national and international institutions, most notably at the Museum of Modern Art, New York, NY; National Museum of the American Indian, New York, NY; National Gallery of Canada, Ottawa, Art Gallery of Ontario, Toronto, Canada; the Museum of Contemporary Native Art, Santa Fe, NM. As a director of video and film production, he brings implicit technical and creative skillsets from the visual arts into new forms of dynamic and meaningful storytelling. As a Native artist and practitioner, and owner of Digital Preserve Production Company, his multidisciplinary art expertise is focused on leveraging Indigenous issues and voices. As an IRISE Community Scholar, he is addressing issues of inequality through the multiple mediums. Among developing connections with the DU IRISE community, he is also working with Drs. Ramona Beltrán and Debora Ortega on the Our Stories, Our Medicine Archive (OSOMA) project to direct video production and aesthetic development of the archive. He is bridging the art/science divide by bringing different eyes to health, education, and social outcomes in Indigenous communities and is teaching the OSOMA team how to use different lenses (literally and figuratively) to explore, excavate, and represent these issues. (photo credit: Mark Woolcott)

Cheryl E. Matias

Dr. Cheryl E. Matias is an Associate Professor in the School of Education & Human Development (SEHD) at the University of Colorado Denver. Her research focuses on race and ethnic studies in education with a theoretical focus on critical race theory, critical whiteness studies, critical pedagogy and feminism of color. Specifically, she uses a feminist of color approach to deconstruct the emotionality of whiteness in urban teacher education and how it impacts urban education.

Her other research interest is on motherscholarship and supporting woman of color and motherscholars in the academy. A former K-12 teacher in both South Central, Los Angeles Unified School District and Bed-Stuyvesant, New York City Department of Education, she earned her bachelors in cultural communication from University of California San Diego, teaching credential at San Diego State University, and her masters in Social and Multicultural Foundations at California State University, Long Beach.

She earned her doctorate at UCLA with an emphasis in race and ethnic studies in education. She delivers national talks and workshops on whiteness, racial justice, and diversity. She was awarded the 2014 American Educational Research Association's Division K (Teacher Education) Innovations in Research on Diversity in Teacher Education Award and the 2015 and 2017 Colorado Rosa Parks Diversity Award. In 2015, she was awarded Excellence in Research by the School of Education & Human Development at University of Colorado Denver. In 2016 she was awarded the university's 2016 Graduate School's Dean Mentoring Award.

Some of her publications can be found in Race, Ethnicity, and Education, Teacher Education Quarterly, Journal of Critical Thought and Praxis, Equity and Excellence, Journal of Teacher Education and Multicultural Perspectives. Her first solo-authored book entitled Feeling White: Whiteness, Emotionality, and Education earned the 2017 Honorable Mention for the Society of Professors of Education. Her second book, Surviving Becky(s): Pedagogies for Deconstructing Whiteness and Gender, is set to come out spring 2020. She is a mother of three, including boy-girl twins, an avid Lakers fan, and Bachata ballroom dancer.