The Color of Water in Colorado
This project works to engage government agencies, institutions of higher education on the topic, and communities of color in the realm of water and climate justice.  Built upon Dr. Tom I. Romero, II's path breaking article, The Color of Water: Observations of a Brown Buffalo on Water Law and Policy in Ten Stanzas , the project is building new pathways for local and state government agencies to partner with, collaborate on, and readily as well as meaningfully share data, develop research questions, and disseminate information with Colorado's under-served communities on issues of water.  The scope of such issues are detailed well in the Spring 2020 issue of Headwaters Magazine: Pursuing Water Justice.
The project is initially focused in the largely northeast Denver metropolitan area where historic and contemporary water and air contamination concerns create distress and anxiety among the community's largely low-income racially minoritized residents. Using this specific area as a pilot and with institutions of higher education as a hub, the goals of the research are to strengthen the capacity of local and state government and civil society organizations to: 
Partner and collaborate early in engaging community residents to raise, share, inform and develop meaningful data on issues of water justice impacting their community, 
Reinforce cooperation among government agencies and under-served communities to create long-term trust and sustainable engagement; 
Identify pathways for government-civil society organization partnerships to utilize and deploy the resources and expertise of Colorado's institutions of higher education to address racial and related inequities; and 
Develop new and innovative methods and tools addressed to a wide range of stakeholders (including civil servants, educators, NGOs, youth leaders, etc.).  
Part of a larger quest for "good governance" through meaningful community participation, the study will promote the role of government authorities, civil society organizations, and Colorado's institutions of higher education and their networks to empower the state's under-served communities. 
Suggested Readings
To deny water is to deny life
Gonna Trouble the Water considers the sacred nature of water and the ways in which it is weaponized against non-white communities. Firmly grounded at the intersection of environmentalism and racism, Gonna Trouble the Water makes clear the message: to deny water is to deny life.
With compelling contributions from scholars and activists, politicians and theologians -- including former Colorado governor Bill Ritter, global academic law professor Ved P. Nanda, Detroit-based activist Michelle Andrea Martinez, and many more -- Gonna Trouble the Water de-centers the concept of water as a commodity in order to center the dignity of water and its life-giving character. 

Through literary, rhetorical, and historical analysis, Tributary Voices considers a more comprehensive approach to river management. The book examines nature writing, women's narratives, critiques of dam development, the Latina/o communities' appeals for river restoration, American Indian authors' and tribal nations' claims of water sovereignty, and teachings about environmental stewardship and provident living. This innovative study models an interdisciplinary approach to water governance and reinvigorates our imagination in achieving a more sustainable water ethic.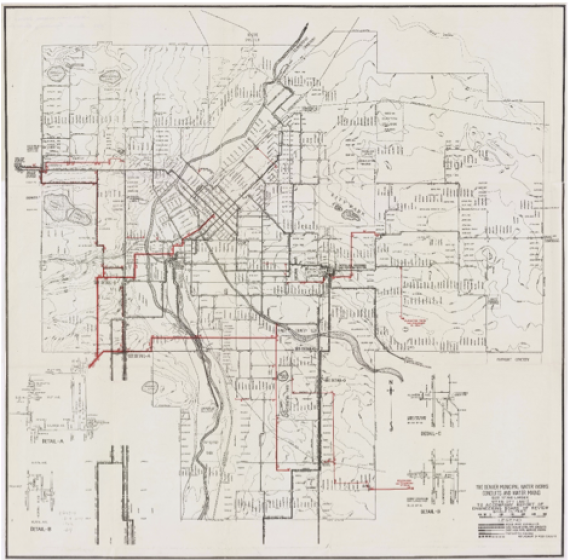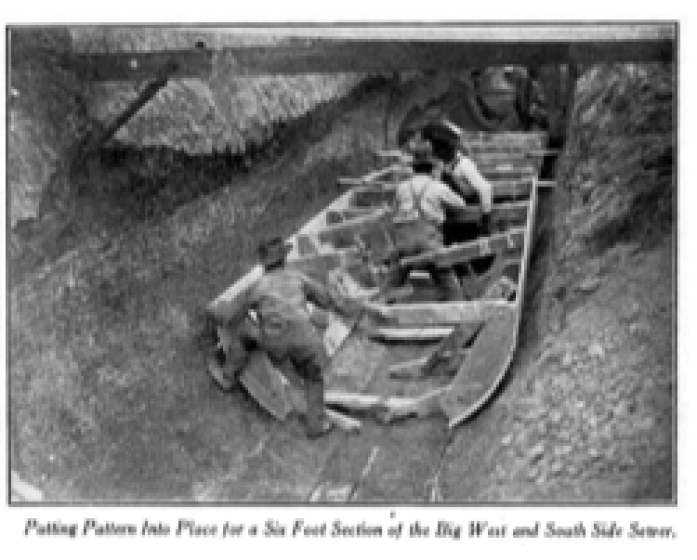 References for "El Grito Del Agua" above:
The Color of Water:  Observations of a Brown Buffalo on Water Law and Policy in Ten Stanzas, 15 Denver Water Law Review 329 (2012), republished in 1 University of Miami Race & Social Justice Law Review 107 (2011)
Bridging the Confluence of Immigration and Water Law, 48 Texas Tech Law Review 779 (2016)
Ditches and Desirability:  Regulating the Flow and Quality of Immigration Through the Doctrine of Prior Appropriation in the 19th and early 20th Century American West, in Katrina Jagodinskyy and Pablo Mitchell, eds. Beyond the Borders of the Law: Critical Legal Histories of the North American West  (University of Kansas Press, 2018)